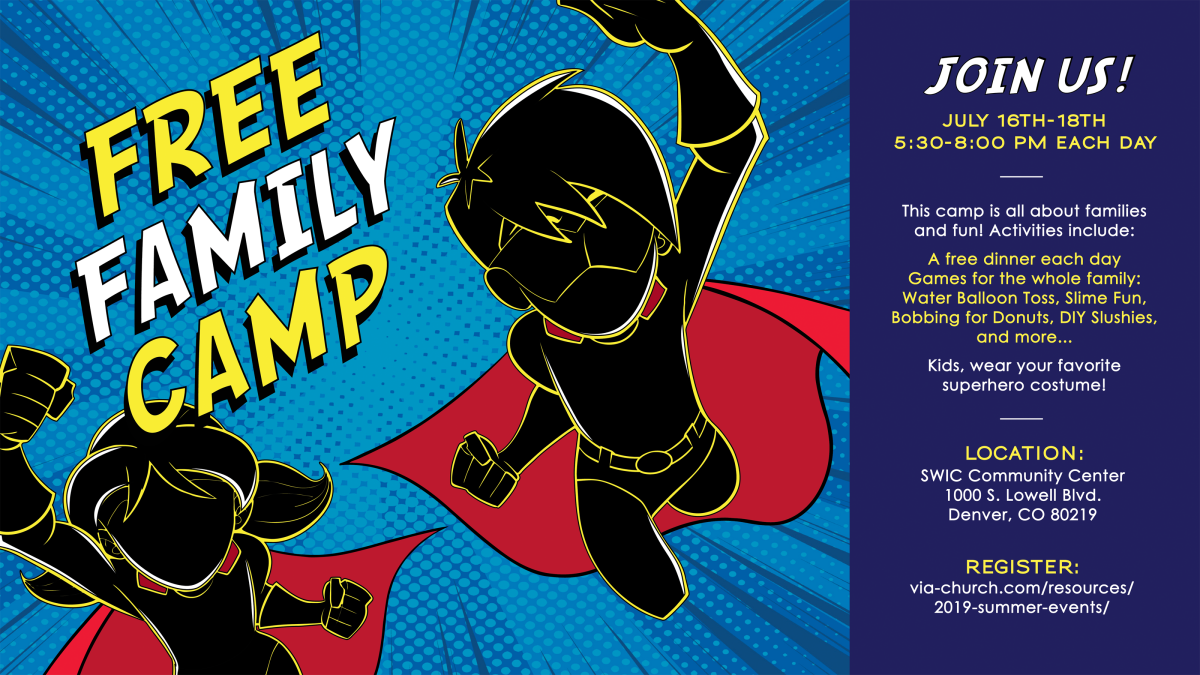 Daily, from 07/16/2019 to 07/18/2019, 5:30 PM - 8:00 PM
This camp is all about families and fun! We encourage parents, grandparents, siblings, cousins, friends, and loved ones to join the kids in attendance so everyone can engage in the excitement together. Kids of all ages are welcome. It's going to be a blast!
Kids, you can wear your favorite superhero costume!
There will be activities and games for the whole family including a water balloon toss, slime fun, bobbing for donuts, DIY slushie making, and more. A free dinner will also be provided each day! This is going to be a camp you don't want to miss. Everything is entirely free.
Please register your kids to attend by filling out the information below. On the first day of your arrival at camp, you will also complete a brief permission form allowing your kids to participate in the activities. Thank you, and we are so excited you are joining us!